Luke Boyes has always been a fast runner. In elementary school, he blitzed cross country, then took on Little Athletics with great success.
However, at 13, Boyes fell in love with athletics and decided to try cricket.
For much of his high school years, he played cricket in the summer and football in the winter. Boyes was enjoying his time between the two sports until life got tough for everyone last year when Sydney was thrust into isolation.
Boyes needed to break his funk; he needed something to revive his mind and body. So he turned to an old "friend".
"During COVID last year, cricket was not doing very well. I was a little bored, I felt a little lonely, so I decided to get back into athletics," Boyes told The Weekender.
"I got back into it with Run Crew in the Blue Mountains and started liking it more and more."
After recording a 7-second PB in a race earlier this season, Boyes quickly realized he still had it.
"I was like, 'I'm not too bad at this,'" he said.
What was to happen to Boyes in the coming months is quite extraordinary.
The Penrith High School alum would qualify for the Australian Athletics Championships after winning the NSW Junior title on solid ground.
There he would finish second by the narrowest of margins in the 800m but, because his time was so fast, it was enough to send him to Colombia in August to compete in the U20 World Championships in Athletics.
Within 12 months, Boyes would go from lacing up his running shoes after a long layoff to representing Australia for the very first time.
"I could never have imagined it," admitted the 18-year-old.
"I returned to athletics in August last year and my focus at the time was just to see how I would go after being out for a while.
"I really didn't know what to expect. I couldn't imagine that I would be representing Australia eight or nine months later.
In just a few months, this student from UTS Law and Social Political Sciences will face some of the best young athletes in the world when he lines up in the 800m.
"I'm a bit nervous, as you would be, it's the biggest competition I've ever taken part in, but I'm also excited because it's a new challenge which hopefully will bring new opportunities. in the future," he said. .
"My target is to reach the semi-final, which I think I have a good chance of doing."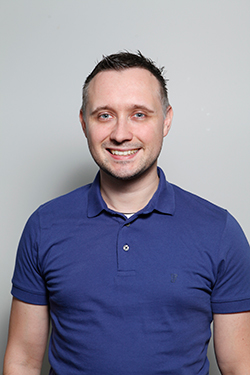 Nathan Taylor is the Weekender's associate editor and senior sports editor. He also compiles the weekly Chatter on the Box TV column. Nathan is an award-winning journalist, who has worked at The Weekender for a decade.