[ad_1]
South Australia has recorded 484 new cases of COVID-19, with seven hospitalizations.
Key points:
SA recorded 484 cases of COVID-19 today
Seven people are hospitalized, including a man in his thirties who is ventilated in intensive care
The state now has 36 Omicron funds
There are 286 more cases than the 198 recorded on Wednesday – the biggest single-day increase in South Africa since the start of the pandemic.
The cases include 43 children, 26 adolescents, 192 women aged 18 to 96, and 223 men aged 18 to 88.
Of today's cases, 106 were known contacts of a positive case, ten acquired their interstate infection, and 366 are under investigation.
Six adults and a child are hospitalized, against five yesterday.
Two men in their 50s and 60s and two women in their 90s are in Royal Adelaide Hospital (RAH), while a man in his 30s is ventilated in the intensive care unit at RAH.
A woman in her 30s is at Flinders Medical Center and a child is at the Hospital for Women and Children.
Of the new cases, 230 were vaccinated and 70 were unvaccinated, while the vaccination status of 184 is unknown.
There were a total of 36 confirmed cases of Omicron today, up from eight yesterday.
The state, which opened its borders exactly one month ago, now has 1,214 active cases.
Speaking this morning ahead of the news of the number of cases, Prime Minister Steven Marshall admitted South Australia is seeing more cases than expected.
"We are now seeing many more cases than was originally envisioned by the Doherty Institute model, but lower hospitalization and acuity levels.
"We will take all of that into account and it will inform us on how we move forward."
Mr Marshall said he had a meeting later today with the modelers, who would "take the actual data we have and project it forward."
Mr Marshall said the testing requirement for people to test negative within 72 hours of traveling from NSW, Victoria or ACT will remain for now.
"I think it is far too early to consider removing the requirement for those coming from these highly infected states," he said.
Mr Marshall said test turnaround times were being managed in "heightened anxiety levels as Christmas approaches".
"I think we are seeing test times explode across the country,†he said.
"We spent a couple of days in South Australia where these times were unacceptably long."
SA approves the use of rapid antigenic tests
South Australia has approved the sale of rapid antigenic tests for self-testing.
Earlier today, Marshall said the state has plenty of tests ready to be performed.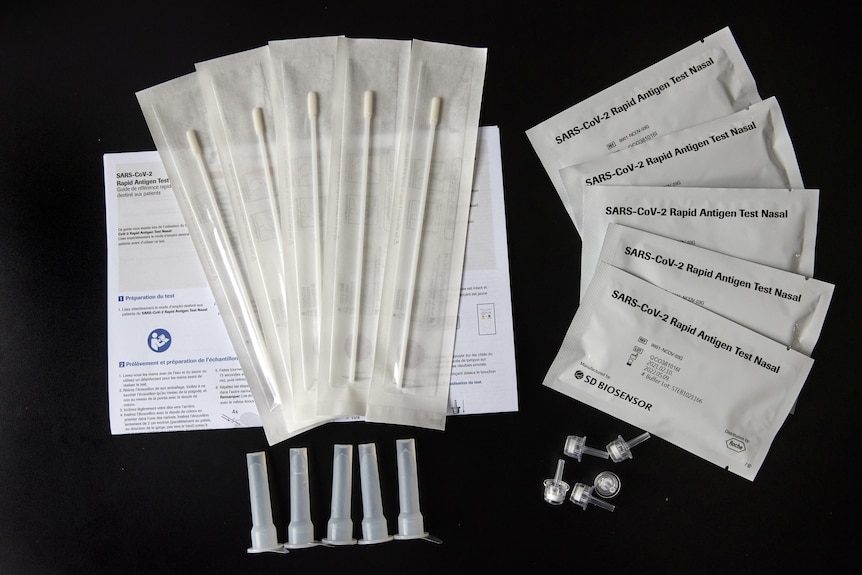 "We have millions of rapid antigen test kits here in South Australia ready for deployment,†he said.
"We already use them in the medical sector, the dental sector and the mining sector where it is a useful screen, a monitoring screen."
Mr Marshall said rapid antigen tests were not an alternative to standard PCR tests.
"The rapid antigen test is useful as a screening or surveillance test," he said.
Authorities are advising people with symptoms or close contacts of positive cases to take a PCR test and self-isolate until they test negative.
Mr Marshall said rapid antigenic tests could be used for people without symptoms who want "a greater sense of confidence before interacting socially with others."
Rapid antigen tests will be available in stores, but Mr Marshall said it would take time for the stock to be transported to shelves and urged people to remain patient over the next few days.
See the table below to find all SA Health locations and show windows.
You can find information about the test site's opening hours and the site nearest to you on the SA Health website.
Loading form …
[ad_2]