[ad_1]
Regional students in New South Wales, who cannot return to their boarding schools, are preparing for at least a week of online classes, after Sydney's COVID-19 lockdown is extended.
Key points:
Residents in the NSW area cannot return to school in Sydney due to COVID-19 restrictions
Some students find it difficult to access the reliable internet at home
Parents of Unaccompanied Children Association Concerned About Problems Affecting Students in Interstate Schools
Loreto Normanhurst's Grade 12 student Lilly Dean said she will stay on her family farm in the Riverina and plans at least a week of e-learning starting with the start of the school year on Monday.
She said it was intimidating, especially since her HSC test exams start in two weeks.
"This face to face, teacher-student time is so critical,†she said.
Ms Dean said she felt lucky to be able to travel from her family's farm to her parents' business in Wagga Wagga, where she could connect to a reliable internet.
But she said her experience with online learning last year showed some students struggled to access classes while studying at home.
"Especially the residents … [whose] the parents are both full-time farmers. They don't have access to an office space like I do, or they just live too far out of town, in such a remote area, â€Ms. Dean said.
Bree Wakefield, counselor with the Association of Parents of Unaccompanied Children of New South Wales (ICPA), said people in rural and remote communities "isolate themselves very well".
"I think families are really happy that their children are at home and that they can isolate themselves there and stay safe, but continue with the distance learning that has been put in place," he said. she declared.
"The best part about this announcement coming during the school holidays is that parents and families have time to organize this as best they can.
Border issues remain a concern
Ms Wakefield said CAPI's biggest concern was the cross-border issues faced by families.
"I know in South Australia we have had kids who had to quarantine up to three times last year, so missing six weeks of the school year is a huge problem."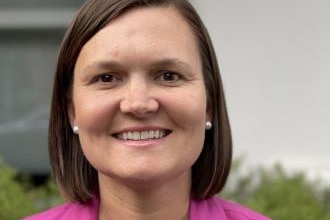 Ms Wakefield's son goes to school in South Australia and since the border is closed, she has to apply for a permit to return to school.
She said CAPI was working with governments to find a better solution for students.
"We continue to push for a national framework so that our children know they can come home, spend time on their properties when they are at low risk of bringing COVID back to their schools in their return."
[ad_2]