It was the moment Australia's Greek community had been waiting for – A district of Marrickville in Sydney's Inner West was officially named 'Little Greece' at an unveiling ceremony on Saturday.
Upon arriving at the ceremony at Alex Trevallion Plaza in Marrickville, The Greek Herald was greeted with huge Greek flags, Greek dance performances by the Aristotelion Academy of Traditional Greek Dance and music by Tassos Bouzouki.
Over 100 people enjoyed the proud display of Greek culture, including a number of VIP guests such as the Consul General of Greece in Sydney, Christos Karras; the High Commissioner of the Republic of Cyprus to Australia, Martha Mavrommatis; MP for Canterbury, Sophie Cotsis; MP for Summer Hill, MP for Jo Haylen; Inner West Mayor Darcy Byrne; Zoi Tsardoulias, councilor for the centre-west; Father Michael Tsolakis of St Nicholas Greek Orthodox Church in Marrickville; and a host of local Greeks and business owners; among many others.
A local Greek woman, Athena Monogios, brought her parents, George and Irene Karagianakis, to the event because they had lived in the Inner West for more than 40 years. She said The Greek Herald she was happy that the contribution of the Greek-Australian community in Marrickville was recognized.
"My dad just got out of the hospital so we told him it was about him," Athena said with a smile.
"They still live here. It's part of their community, it's part of their life. The Greek church, the people, the old shops here.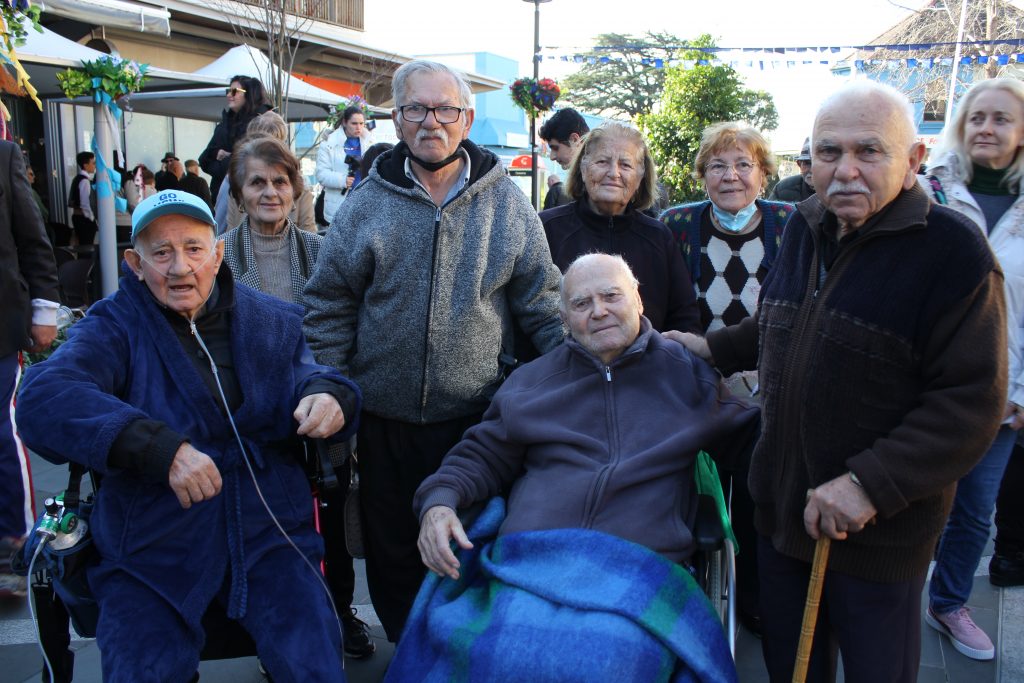 In addition to talking with locals, The Greek Herald also watched the official proceedings, which were moderated by Alex Lykos and included a Welcome to Country by Aunty Deb Lennis, an Aboriginal dance performance by 'The Bangarra Boys' and speeches by Mayor Byrne, Councilor Tsardoulias, Mr. Karras, Mrs Haylen and Father Michael.
In his speech, Mayor Byrne pointed out that Marrickville "is the birthplace of Australian multiculturalism" and that "no one has done more than the Greek diaspora to build multiculturalism in Australia".
"That's why this basic act of recognition and respect is so important…We want to make sure that the second, third, fourth and fifth generations always come back to Marrickville to learn more about the heroic story. that the Greek community has built here", says the mayor.
Councilor Tsardoulias was next to the stage and said it was a 'great honour' to represent the Greek community at the official renaming of 'Little Greece' as she was the 'daughter of Greek migrants who came to Australia for a better future". "
"It is important for generations to come that we continue to embrace our heritage and preserve our rich culture," she said.
Mr Karras gave a brief history of the large Greek community in Marrickville and said the 'Little Greece' compound was a great initiative by the local council.
"Today Marrickville is still home to thousands of Greek Australians and they continue to be a vital part of the vibrant community as well as the local economy and culture. So I think 'Little Greece' is a name quite appropriate for this neighborhood," the Consul General said.
At the end of these official deliberations, Mayor Byrne and Councilor Tsardoulias unveiled the official nameplate of "Little Greece".
Ox King, the artist behind the locally commissioned artwork Hestia's Migrationthen gave a short speech on his mural and encouraged everyone to take pictures in front.
After a fun group photo with lots of laughs and smiles, everyone in attendance marched to The Great Club for a free concert featuring Hellenic Art Theater and IHO Nyx Band.