[ad_1]
The album cover represents the totem animals of his family clans: the crocodile on the left, representing his mother's side, the shark on the right for his father's side, and the ray in the middle as an animal of the Tamwoy clan.
"Wherever I go, whatever I do, I'll never forget where I'm from," says Tamwoy, who has lived in Brisbane since his teenage years but returns to the Torres Strait as soon as he can.
"When I consulted my elders to know if I should continue Australia has talent, my grandfather said that I had always been a humble child, and to continue that way, even when I had opportunities that he never could have dreamed of. I live these words as we speak.
As a child, Tamwoy never realized that guitars could take him away from Badu because there were so many at the Island.
"Whether it was in hymns sung at church or at family events where Dad guided us in traditional songs, music was the backbone of everything,†recalls Tamwoy.
However, music from beyond the islands started calling him as early as elementary school, when he followed the Guardian whose radio was tuned to a classic rock station radiating from Queensland.
Drums were actually Tamwoy's first instrument, and he credits the hours spent chatting in his school's music room to the style of percussive guitar he later developed.
But that all changed when he finally got an instrument he could take home. While helping an uncle clean out a shed, he spotted a battered guitar destined for the landfill.
"I begged him to have it, so he cleaned it up with a few baby wipes and it sounded pretty good; at least for me! Tamwoy said.
He still remembers his grandmother being annoyed when he brought home the guitar as "payment" for helping his uncle, instead of the papaya she was expecting.
But the instrument was a gift that kept on giving. By the time Tamwoy was in 9th grade – now in Brisbane and with an improved ax – he had progressed learning by ear the riffs he heard on the keeper's radio, and had copied a cousin by flipping the guitar over in his lap. .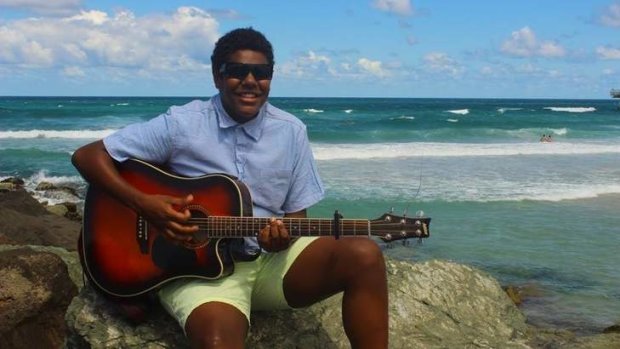 "I knew it was harder to play that way, but my experience as a drummer helped me keep a steady pace, and I got hooked,†he says.
"I was literally typing 'guitar stuff' on YouTube and getting all these ideas, and in about a year teaching my cousin things. "
However, the road to glory was far from easy. Remaining with his extended family in Woodridge, a south-eastern suburb of Brisbane, Tamwoy was suspended from school at the end of the first term of grade 12.
"At the time, I was dealing with personal issues and difficult things in my community,†he explains.
However, he credits Beenleigh State High School principal Matt O'Hanlon with the music that became his career. Despite Tamwoy's behavioral issues, soon after returning to school, O'Hanlon orchestrated an appearance for him on local ABC radio, and audience commentary sparked his passion for performing.
"Being on stage isn't really about me, it's about representing my culture and my identity as a Torres Strait Islander,†Tamwoy says.
"I'm really happy that I was able to sing in language on this album, so that the next generation can learn the songs and keep our culture alive."
Chris Tamwoy's The reality is is streaming now.
[ad_2]